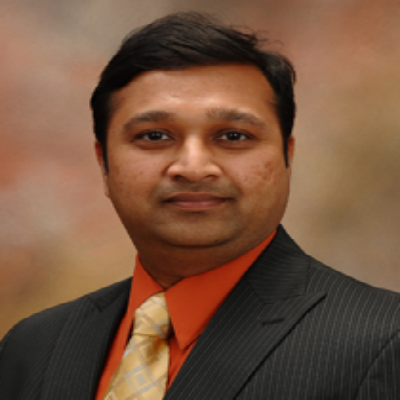 MJ Charmani
MJ Charmani, is an Executive with Accenture, a global Consulting company. Prior to his position at Accenture, MJ held leadership roles at Fortune 500 companies. He is involved in several Entrepreneurship, Innovation and Economic Development efforts. In order to rejuvenate the startup ecosystem in North East Florida, MJ introduced Techstars Startup Weekend, Startup Next and Google Bootcamp Programs. Developing strong relationship with Entrepreneurial Service Organizations such as SBDC America, Chambers of Commerce and White House Initiatives, MJ organized programs to promote Development of Small Business and Startups.
MJ served as Chairman of the Diversity Resource Group for Florida Blue, a health care company for which he won the National Recognition and Mark of Distinction Award. In 2011, MJ was invited to the White House by the President recognizing him as Champion of Change in the community. In 2012, Jacksonville Business Journal chose him for their "Jacksonville's 40 Under 40 - Class of 2012" list, which honors Northeast Florida's brightest and most-promising professionals. MJ founded iStart Valley Inc., an award winning business accelerator for technology startups. 904 Jacksonville Magazine ranked MJ as the "Tech Innovators and Influencers" in Northeast Florida of 2013. MJ is a certified Educator in Steve Blank's Lean Launchpad Entrepreneurship Program.
An Engineer in Electrical and Electronics, MJ holds an Executive MBA from University of Texas Arlington and Graduate Certificate in Global Business Studies. He lives in Dallas, Texas and continues to make an impact by actively engaging in the North Texas Entrepreneurial and Innovation Ecosystem.